Stainless Steel Powder Sintered Filter Cartridge
Product Description

Yitong Stainless steel powder sintered filter cartridge is made of 304 or 316L stainless steel. The SS powder forms into the filter media after the sintered process. The pore size is even to provide high flow rate and great interception ability. It has great strength and high temperature resistance, whihc makes it is able to withstand harsh working environments. And it can be backwashed, so it has long service life.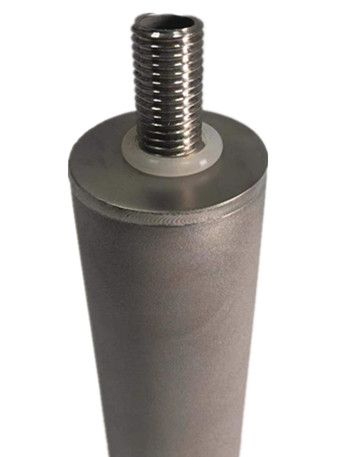 Product Feature
1 High flow rate
2 Easily to be cleaned, long service life
3 High filtration rating
4 High temperature and high pressure resistance
5 Good strength
Application
1 Seawater desalination, sewage treatment.
2 Filtration of oil and organic solvents.
3 Degreasing and dust removal filtration of gas.
4 Terminal filtration of the purified water and mineral water.
Technical Parameter
Cartridge structure

Filter media

304, 316, 316L Stainless steel

Seal ring material

Silicone rubber,EPDM,PTFE

Working Situation

Max.working temperature

≤300℃

Max. working pressure drop

300Mpa/23℃

Rating

1, 2, 5, 10, 20, 50, 75, 100 micron

Length

125, 250, 350, 500, 750, 1000 mm

OD

20, 30, 50, 60, 70, 90, 125 mm

Connector

M20 M65 222 226