Titanium powder filter cartridge
Titanium powder filter cartridge
Product Description

Yitong titanium filter cartridge is based on pure titanium powder(Purity 99.7% or higher) as the main raw material. After high heating sintering, it appears uniform structure and high density pores. It also has great filtration precesion and high flow rate. It can be used for solid liquid, gas seperationand purification. The perfect strength and titanium media makes it is able to withstand harsh high temperature and pressure working environments.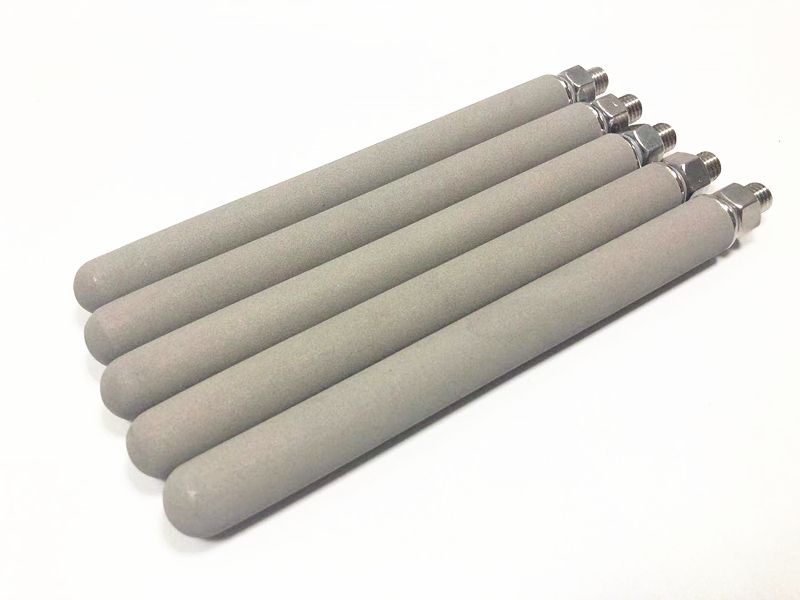 Product Feature
1 High flow rate
2 Easily to be cleaned, long service life
3 High filtration rating
4 High temperature and high pressure resistance
5 Good strength
Application
1 seawater desalination and sewage treatment.
2 Filtration of the acid, alkali, strong oxidizing and strong polarization liquid.
3 Filtration of the oil and organic solvents.
4 Decarburization filtration.
5 The end filtration of the mineral water and purified water.
Technical parameter
Cartridge structure

Filter media

Titanium powder

Seal ring material

Silicone,Viton,EPDM,PTFE

Working situation

Max.working temperature

≤200℃

Max. working pressure drop

300Mpa/23℃

Rating

1, 2, 5, 10, 20, 50, 75, 100 micron

Length

125, 250, 350, 500, 750, 1000 mm

OD

20, 30, 50, 60, 70, 90mm

Connector

M20 M30 M32 222 226