String Wound Filter Cartridge
Product Description
Yitong string wound filter cartridge adopts the cotton thread as the filter media. The cotton thread is winded around the PP core layer by layer, provides truely depth filtration. It has great dirty holding capacity and interception ability, which provides great sediment filtration effectiveness. It also has exceptionally high structural strength, therefore, it can withstand higher PSID and severe operating conditions.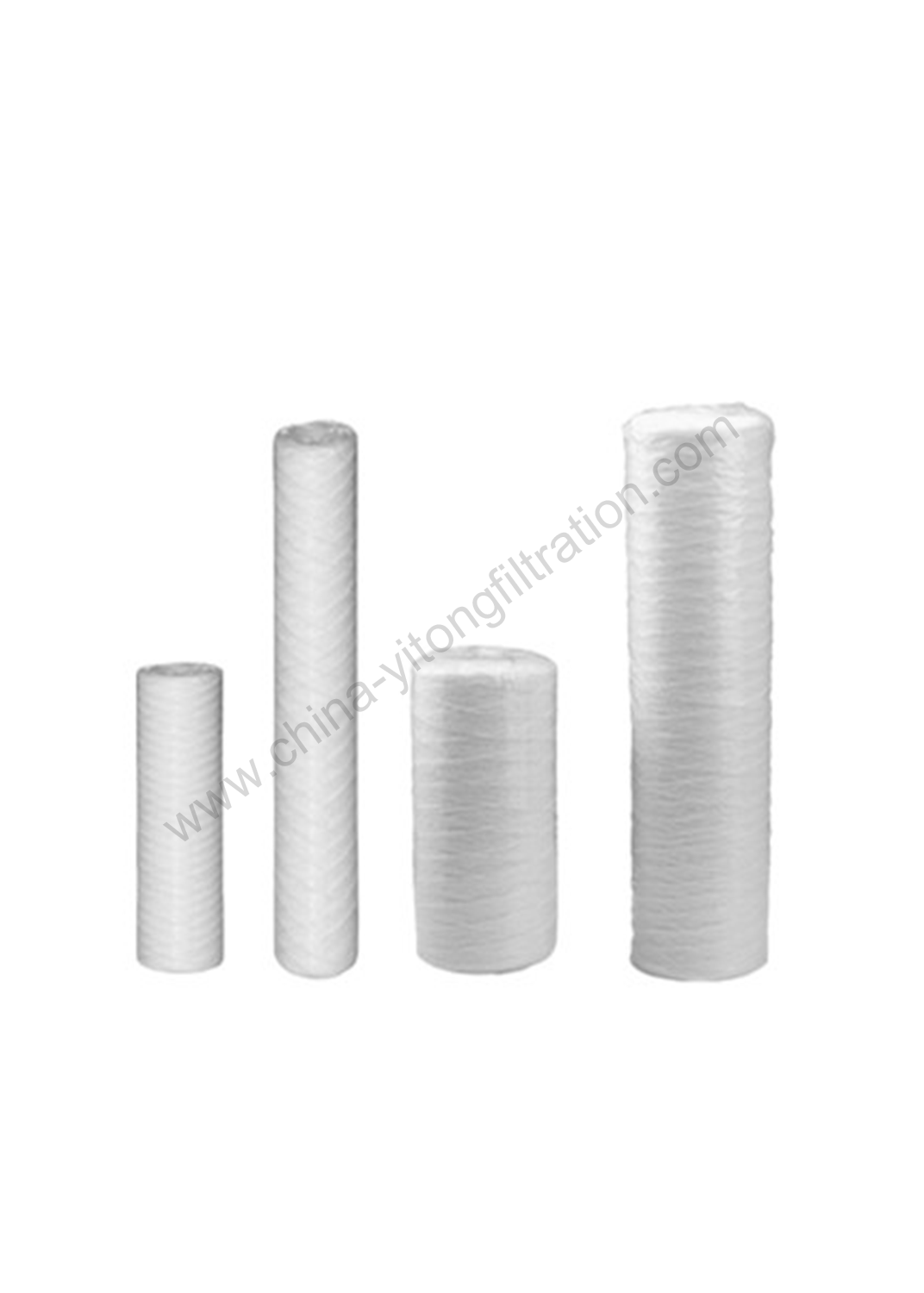 Product Features
1 Fits all the standard housing
2 Low pressure drop,high dirt holding capacity and long service life.
3 Loose outer layers and tight inner layers offers effective depth filtration.
Application
1 Chemical industry: all kinds of organic solvents, acid, alkali filtration, and oil field injection water filtration, etc.
2 Electronic industry: pure water, ultrapure water filtration, etc.
3 Food and beverage industry: all kinds of alcohol, beverage, water filtration, etc.
4 Pharmaceutical industry: all kinds of injection, liquid medicine, and bottles washing water filtration, etc.
5 Water treatment: reverse osmosis pre-filteration.
Technical Parameter
Cartridge Structure


Filter membrane

Textile fiber thread

Guide layer

PP


Inner support、end cap、shell

PP

Seal ring material

Silicone,Viton,EPDM,PTFE

Working Situation


Max.working temperature

≤60℃

Max. working pressure drop

0.4Mpa/23℃

Rating

0.5, 1, 5, 10, 30, 50, 75, 100 micron

Length


5, 10, 20, 30, 40, 50, 60 inch

OD

59mm