Glass Fiber Pleated Filter Cartridge
Product Description
Yitong Glass fiber pleated filter cartridges are constructed from robust glass fibre and polypropylene filtration layers, offering removal ratings from 0.5 to 5 micron absolute. It is suitable for absolute removal of unwanted particulates and for prefiltration to membrane filters. It incorporates a polypropylene prefiltration layer, combined with a high dirt capacity glass fibre media. This has the effect of longer service life, improved operating costs and smaller process footprint. These filter cartridges are suitable for applications ranging from bioburden reduction and the clarification of a wide range of process liquids and end products.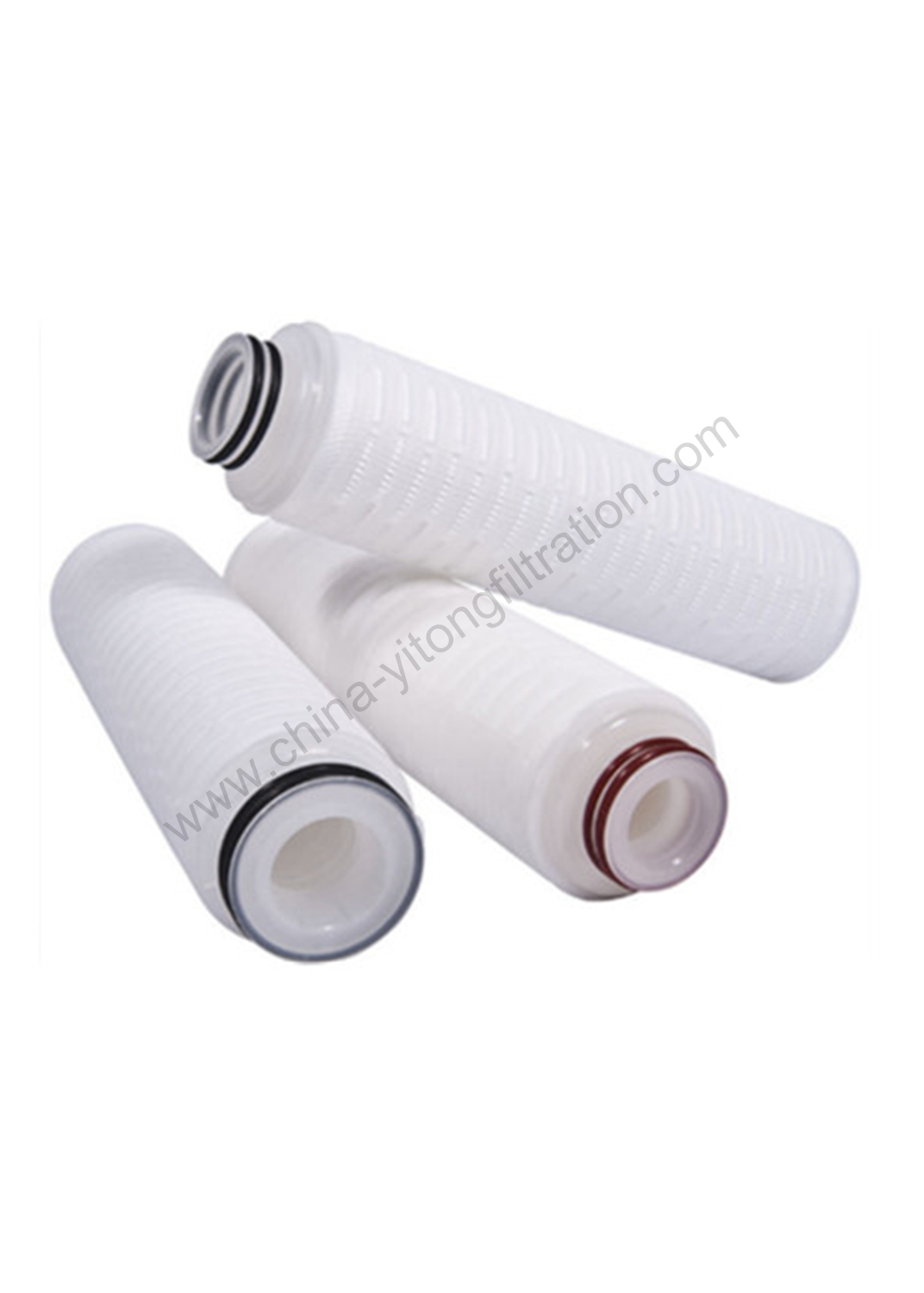 Product Features
1 Excellent hydrophilic ability, no need to wet before applying it.
2 Extremely low dissolved matter.
3 Great chemical compatibility
4 Perfect chemical interception ability
5 It can be autoclaved
Applications
1 Prefiltration of high viscous liquids and compressed gas
2 Prefiltration of serum and blood related products.
Technical Parameter
Cartridge structure
Filter area
0.45㎡/10 inch
Filter membrane
Glass Fiber
Guide layer
PP
Inner support、end cap、shell
PP
Seal ring material
Silicone,Viton,EPDM,PTFE
Working situation
Max.working temperature
≤80℃
Max. working pressure drop
0.4Mpa/23℃
0.21Mpa/80℃