Bag Type Medium Efficiency Air Filter
Medium Efficiency Air Filter
Product Description
Bag-type medium-efficiency filter is a kind of medium-efficiency filter. It is made of multi-layer non-woven fabric with large filtering area, low initial resistance, high air permeability and high dust holding capacity.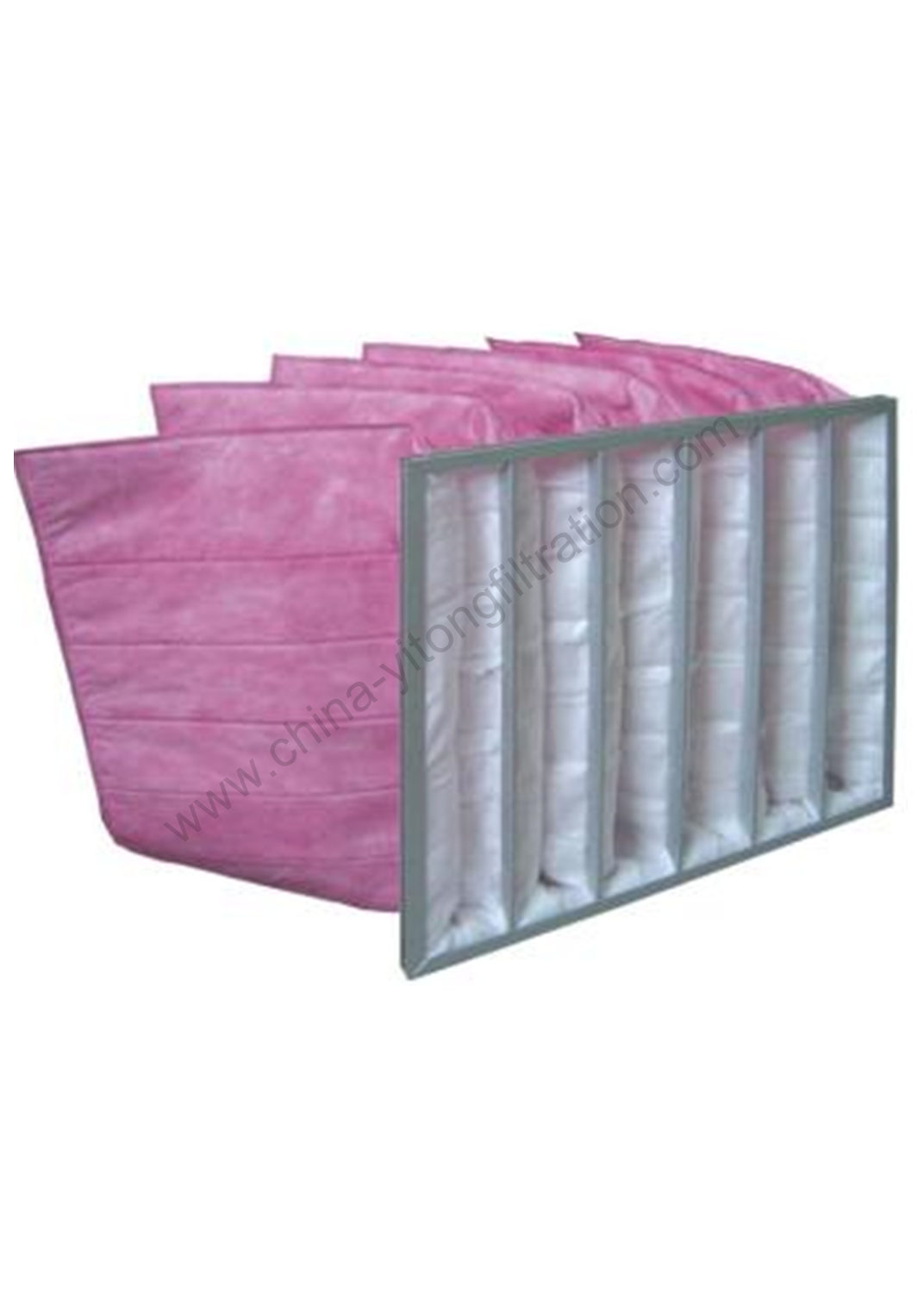 Product Feature
1. Multi-bag design, large ventilation;
2. Ultrasonic high temperature fusion, better air tightness;
3. Frameless design is optional, the frame and support frame can be reused.
Application
1. Clean room fresh air conditioning system, mid-range filtering of new fan units;
2. The secondary or final filtering of the central air-conditioning system;
3. Main filtration of air purification equipment;
4. Pre-filtration of high-efficiency filter.
Technical Parameter
| | | | | | |
| --- | --- | --- | --- | --- | --- |
| Grades | Filtration effectiveness | Size | air quantity(m/h) | Initial resistance(Pa) | Pockets |
| F5 | 40%-45% | 595*595*500 | 3200 | 50 | 6 |
| F5 | 40%-45% | 495*595*500 | 2700 | 50 | 6 |
| F6 | 60%-65% | 595*495*500 | 3200 | 60 | 6 |
| F6 | 60%-65% | 495*495*500 | 2200 | 60 | 5 |
| F7 | 80%-85% | 595*495*600 | 3200 | 105 | 10 |
| F7 | 80%-85% | 595*495*600 | 3000 | 105 | 8 |
| F8 | 90%-99% | 595*595*600 | 3000 | 115 | 10 |
| F8 | 90%-99% | 595*495*600 | 2700 | 115 | 8 |