YTWG Series—No Partition HEPA Filter
Product Description
YTWG series no partition high efficiency filter adopts ultra-fine glass fiber paper, thermosol as segment material, can be assembled with various kinds of frames. No partition high efficiency filer is suitable for high cleanliness grade plant, widely used in precision electronics, large scale of integrated circuit, medical, pharmacy, and other industries. The filtration efficiency of particles ≥0.3um is above 99.9995%.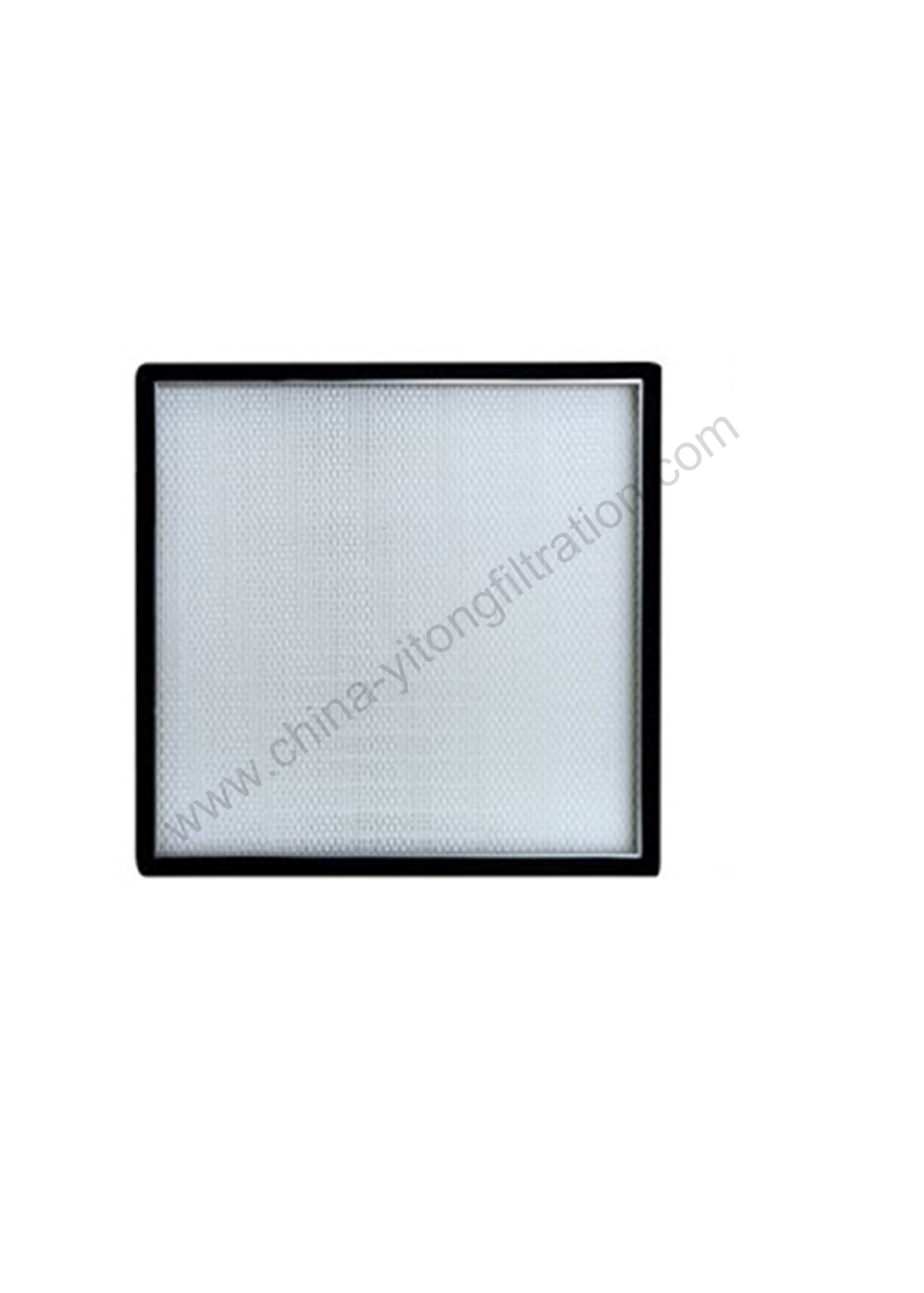 Product Feature
1. High quality glass fiber filter paper, stable performance.
2. Double-sided plastic protection net.
3. 100% scan test before delivery.
4. Framework: aluminum alloy.
5. Sealing type: polyurethane sealing strip.
Application
It is widely used in the air supply end of air-conditioning in dust-free purification workshops in industries such as optical electronics, LCD liquid crystal manufacturing, biomedicine, precision instruments, film and fiber optic equipment, PCB printing, etc.
Technical Parameter
Dimension(mm)
Filtration efficiency
Primal resistance(Pa)
Rated air volume(m³/h)
305*610*90
H13、H14
≤220
350
610*610*50
H13、H14
≤220
700
484*484*90
H13、H14
≤220
900
610*610*90
H13、H14
≤220
1500
1220*610*90
H13、H14
≤220
3000
Note: the above dimensions are normal size, which can be customerized according to requests and drawings.