YTG Series— HEPA Separator Filter
Product Description
The HEPA separator filter adopts ultra-fine glass fiber filter paper as the filter material, and is folded by rubber paper, aluminum foil board and other materials, sealed by new polyurethane sealant, and the galvanized plate, stainless steel plate, aluminum alloy profile is the outer frame. Mainly used for air suspended particles below 0.3um, as the end of various filtration systems.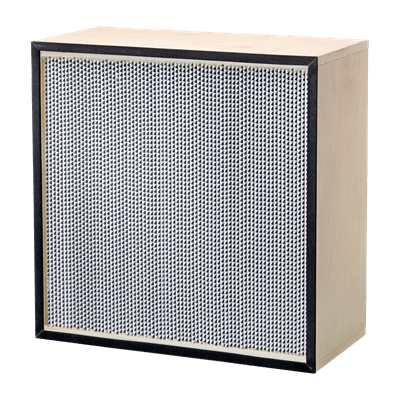 Product Feature
1. High quality glass fiber filter paper, stable performance.
2. Double-sided plastic protection net.
3. 100% scan test before delivery.
4. Framework: aluminum alloy.
5. Segment material: thermosol.
6. Sealing type: polyurethane sealing strip
Application
It is widely used in the end filtration of civil or industrial clean factories with high cleanliness requirements in electronics factories, semiconductors, precision machinery, pharmaceuticals, hospitals, food and other industries.
Technical Parameter
Dimension(mm)
Filtration efficiency
Primal resistance(Pa)
Rated air volume(m³/h)
320*320*220
H13、H14
≤220
500
610*610*150
H13、H14
≤220
1000
484*484*220
H13、H14
≤220
1000
910*610*150
H13、H14
≤220
1500
630*630*220
H13、H14
≤220
1500
968*484*220
H13、H14
≤220
1500
1260*630*220
H13、H14
≤220
3000
Note: the above dimensions are normal size, which can be customerized according to requests and drawings.